JALA – The Dance Of Water is our new thematic production which premiered in Geneva this October 2018. Featuring acclaimed artistes from Bengaluru alongside the school's own students, JALA toured Geneva, Bern and Zurich with performances at WIPO, Theatre Cite Bleue, Theatre Kaefigturm and Aula Ramibuhle.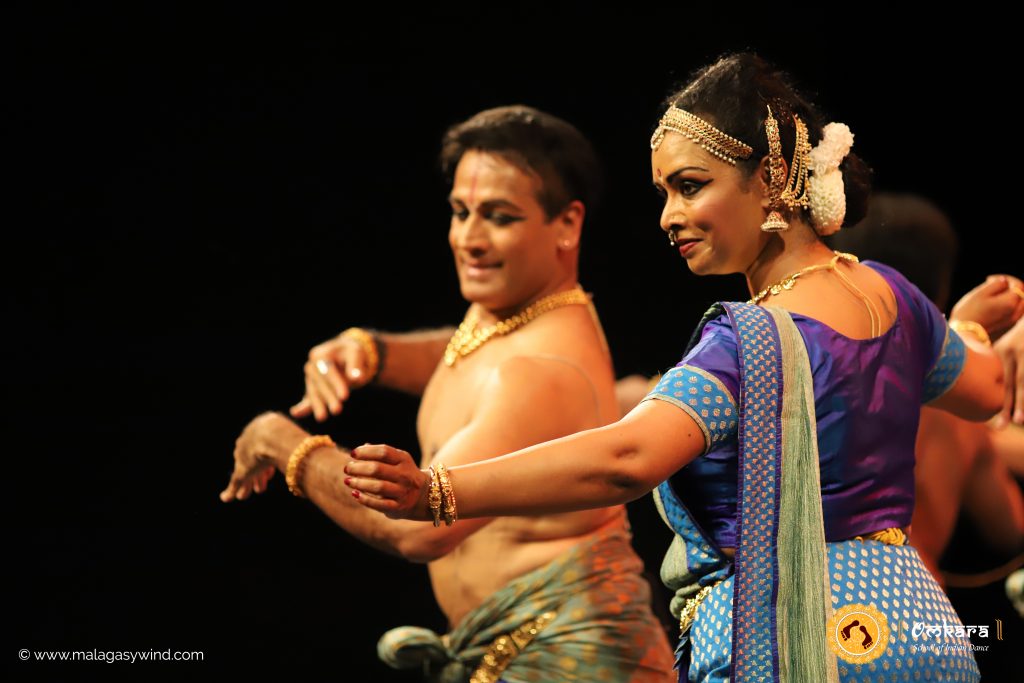 "JALA is a dedication to my grandmother, and women everywhere who face the hardships brought on by water scarcity, yet do their best for their families day after day with nothing but smiles on their faces. In such parts of the world water is celebrated, revered, conserved – an appreciation that many of us who can access free flowing water so easily forget and don't think twice about. Every drop counts, and I'm thrilled to be able to convey this message through my art form." – Sujatha Venkatesh, Artistic Director of Omkara School of Indian Dance.
As JALA's message focuses on the sustainable and ecological use of water, funds raised through the show were donated to Helvetas: Swiss Intercooperation and Nanhi Kali, working in the field of water infrastructure and education girls in India and Bangladesh.